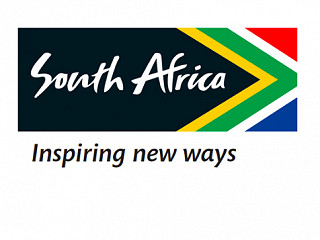 The Minister of Home Affairs of the Republic of South Africa, Dr Aaron Motsoaledi has signed a waiver which allows foreign children to enter South Africa without carrying additional supporting documents.
This means that children who are from countries where visas are not required, such as the UK & Ireland, are no longer required to bring consent letters or unabridged birth certificates which show the details of both parents for all international travel to and from South Africa. The International Air Transport Association (IATA) have received written confirmation from the Minister of the Department of Home Affairs so check-in desks will not be checking for supporting documents from foreign travellers.
Foreign children who require a visa for South Africa do not need to carry additional documents for inspection at a port of entry since these would be processed together with their visa applications.
However, South African children are still required to provide supporting documents, in line with the requirements of the Children's Act. The same applies to unaccompanied foreign children.
Minister Motsoaledi commented: "This improvement in our admissions policy builds on the work the department has been doing to contribute to economic growth and investment. As of Friday, 8th November 2019, foreign children can enter and depart the country without being required to provide birth certificates, consent letters and other supporting documents relating to proof of parentage."
"It is significant that we have completed the policy changes in the week in which President Cyril Ramaphosa hosted the second Investment Conference. We anticipate that this change will have a positive impact on tourism as we approach the holiday season," said Minister Motsoaledi.
Kgomotso Ramothea, Acting Hub Head for the UK & Ireland at South African Tourism comments: "The Department of Home Affairs and Department of Tourism announced in December 2018 that South Africa had officially updated its international entry regulations, so for the waiver to be signed by the Minister of Home Affairs was the final piece of the puzzle. We are delighted that the Department of Home Affairs and Department of Tourism of South Africa have officially updated its international entry regulations. We look forward to welcoming even more families from the UK & Ireland to South Africa. From comfortable lodges to family-friendly safaris and adventure tours and dining experiences, we have so much to offer. It is great news for the destination as the relaxation of entry requirements will undoubtedly help increase our visitor numbers in 2020 and beyond."
For further information from the Department of Home Affairs please visit: http://www.dha.gov.za/
For further information about South African Tourism, please visit: www.southafrica.net
-ENDS-
Note to editors
South African Tourism is the national tourism agency responsible for the marketing of South Africa as a preferred tourist and business events destination. It is headed up by Chief Executive Officer, Sisa Ntshona.
Issued by Brighter Group, a Finn Partners company, on behalf of South African Tourism. For further information and high-res images please contact: Name: Melissa Donnelly / Grace Armitage / Rebecca Riley Email: southafricantourism@finnpartners.com
Telephone number: 0207 326 9880 Website: www.southafrica.net
Online image library: http://digitalassets.southafrica.net/