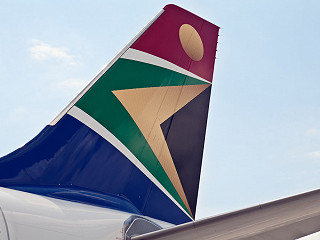 Summary of the Media Statement issued by Minister P.J Gordhan from the Government Department of Public Enterprises.
The Board of South African Airways has adopted a resolution to place the company into business rescue, a well-defined process that will allow SAA to continue operating in an orderly and safe manner and to keep planes and passengers flying under the direction of a business rescue practitioner.
This set of actions should provide confidence to customers of SAA to continue to use the airline because there will not be any unplanned stoppages of flights or cancellation of flights without proper notice should that be necessary.
A business rescue practitioner will be chosen to take charge of the business and perform the function of operating the airline with the assistance of management. It is envisaged that the Business rescue process will incorporate the following:
Existing lenders to SAA, providing R2 billion as post commencement finance (PCF) guaranteed by government in order for the business rescue process to enable SAA to continue to operate.

Government, through National Treasury, providing an additional R2 billion.

The prevention of a disorderly collapse of the airline, with a negative impact on passengers, suppliers and other partners in the aviation sector.
The creation of a sustainable, competitive and efficient airline with a strategic equity partner remains the objective of government through this exercise. This decision is supported by government. This is the optimal mechanism to restore confidence in SAA, help to restructure and reposition the entity into one that is stronger, more sustainable and able to grow and attract an equity partner.
Our desire is that the restructured airline will mark the beginning of a new era in South African aviation and must be able to bring in millions more tourists into SA; help create more jobs in tourism and related sectors of the economy.
We thank the South African Public, customers and suppliers of SAA for their understanding and patience during this difficult time.